I have really been attracted to circles lately so my sketch includes several of them. In addition to the sketch, my challenge is to use at least 3 different patterns or colored cardstock in your layout, along with at least 6 eyelets, buttons, or brads!
Here is my sketch and my example: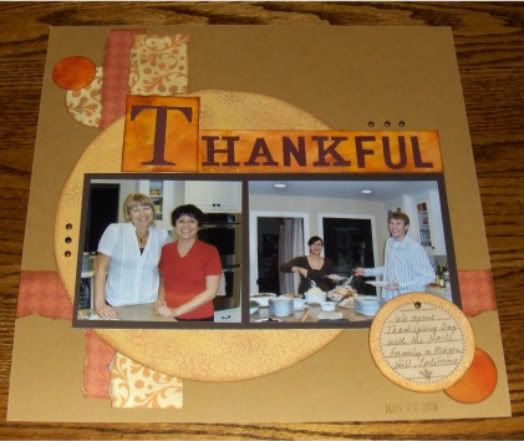 Layouts due Oct. 22nd at 9:00 PM est, with a winner announced on our LIVE show on Oct. 24th. Please make sure your project is linked here! REMEMBER! You can get a second entry for the prize drawing by using the same theme that I used.
_________________
[url=http://www.TickerFactory.com/scrapbooking/wvzCxa2/]
[/url]