WELCOME!!! First HAVE FUN! All of the crops here at Scrapbook Heaven are meant to inspire and help you jump start some creativity! We do have 'rules' but if there is ever a question or a thought that you would like to share with us PLEASE do so! The rules are not set in 'stone' but they are there as a guide!

#1....this is a NEW type of crop for us so bear with us as we iron out the 'how tos'!
#2....NEW LAYOUTS ONLY (but with this kind of crop it is almost a given that it be done this way!)
#3....Today (Wednesday) through Saturday Michelle and Vero will be sharing with you different STEPS to complete a layout. Then, coming in on Friday through Monday Juliet and Elizabeth will post their steps! We will also share some 'sketches' that are there for more creativity and are NOT limited to the progressive part!

#4....Scoring....THIS is the hardest part of this crop...so there will be different ways to score points! At the end ALL the points will be totaled and each 'point' will be one 'chance' to win the grand prize! Then the winner will be drawn from those points!

You will score 1 point for each day you upload (within 24 hours of the instructions given) that part of the completed layout. So in other words....Michelle will give Day 1 of her layout and she will have instructions for you to do for that day. If you upload and LINK your completed portion of your layout to the appropriate thread you will score 1 point. BUT we also know that not everyone can scrap every day sooooo....we have figured for those that might not want to upload each day or just can't do all the steps until later, you want to score points too! So...upon COMPLETION of each layout you will receive 5 points! So....if you decide to follow along each day and upload each day you can earn 9 points for your completed layout (1 for each day and 5 for the completed) OR you can just upload them all after you finish for 5 points.

#5....the Sketches, they are totally optional! They are there for some creative inspiration to use if you want to during the progression part or you can just scrap the sketches! Each completed sketch will be worth 5 points!

#6....HAVE FUN! HA! Seriously...bear with us as we try this new idea out and hopefully you will enjoy all of this as much as we have getting it ready for you!
_________________
Mom to 8 great kids and best friends with one WONDERFUL man, my Hubby!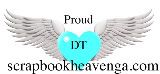 Juliet's Blog Spot