Did another layout today and lots of fun making a complete mess of my scrap room! Flipped the sketch because I needed to cover the bottom part of the scalloped paper when I made a boo boo cutting it! So, I did my own challenge too...by making myself use the color purple!! LOL!
Don't know if it shows up in the photo but I heat embossed the oval frame, which I cut out of chipboard and covered with cardstock. (added detail to show the embossing) Pulled out assorted flowers and cut some out of the pp. This was easier than I thought it would be once I just DID it and stopped obsessing!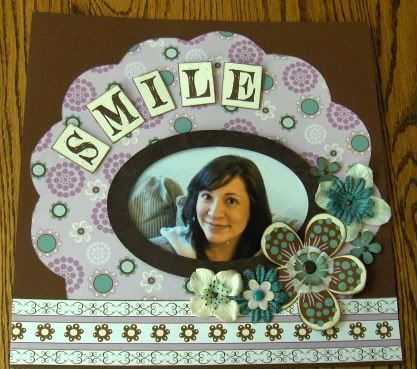 OH I luv luv luv this flip, I especially like the frame work and flowers. You rocked this challege. WTG!!