For those early-birds
This is a flower tutorial I posted last year when we did a flower crop here on the forum. I really like the look of it and is simple to make!
Start with some strips of paper, 1/4 inch thickness. I used double-sided paper so I could get 2 different patterns.
Cut the strips into 3 inch pieces. You can make these smaller or larger depending on what size flower you want. Begin stacking/layering the pieces and secure with staples.
Hold the flower in your hand and give it a SCRUNCH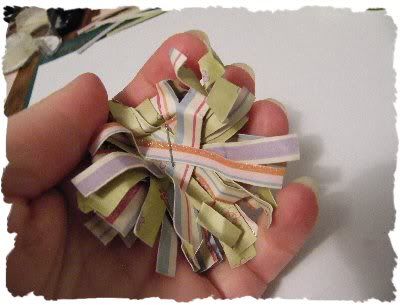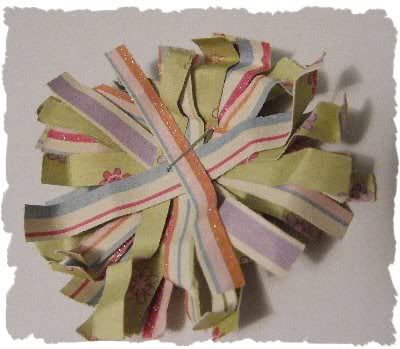 Add a button or other embellishment to the center.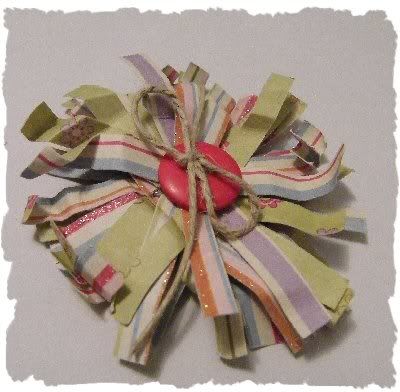 Create a flower using this technique. Use it on a project -- may be a layout, card, tag, ATC or altered item. Post it here so we can see! Projects due May 29th at midnight.